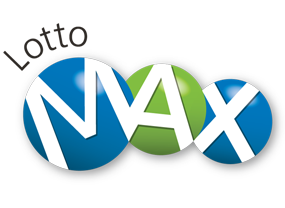 Lotteries in Canada
From Wikipedia, the free encyclopedia
LOTTO MAX
is a Canadian lottery game coordinated by the Interprovincial Lottery Corporation, a group representing the five regional lotteries that operate in the country. Introduced on September 19, 2009, with its first draw occurring on September 25, 2009, the game replaced Lotto Super 7, and holds drawings on Friday nights.
Lotto Max
is played similarly to its predecessor, with players selecting seven numbers from a field of 49. A single board costs $5, and each purchased board also includes two additional quick picks. The main drawing features a jackpot prize starting at CDN$10 million. The jackpot was previously capped at $50 million; beginning with the July 17, 2015 drawing, the maximum jackpot is now $60 million. Once the jackpot prize reaches at least $50 million, "
MaxMillions
" draws are conducted for prizes of $1 million each. MaxMillions prizes are carried over until they are won, and additional MaxMillions prizes are added for each week a main jackpot of at least $50 million is not won. Once a jackpot is won, unclaimed MaxMillions prizes are placed into the main jackpot for the next drawing (or the jackpot is reset to $10 million if no MaxMillions prizes remain.) As with all Canadian lottery jackpot games, winners receive their prizes in a tax-free lump sum.
The launch of
Lotto Max
was successful, attracting higher revenue in its first 10 months of operation than Super 7 did in its best year of sales. A representative of OLG attributed Lotto Max's popularity to the size of its total prize pools (which approach the larger jackpots seen in U.S. lotteries), and the perception of consumers that the MaxMillions system increased the probability that they could win a major prize.
Lotto Max
is administered by the Interprovincial Lottery Corporation, which works with the five regional lottery corporations owned by the 10 provinces and 3 territories. Retailers receive from the lottery a percentage for tickets sold by their store (the money is not taken from the prizes.) Retailer agreements vary by jurisdiction.
The July 6, 2012 drawing had a total prize pool of $100 million, with a $50 million jackpot and 50 potential
Maxmillions
prizes. Three consecutive weeks of rollovers fuelled the large payout, which marked the largest Lotto Max drawing under the previous caps.
The July 17, 2015 drawing was the first held under new rules allowing the main jackpot to exceed $50 million. The $55 million prize was won by a group of 20 employees of a Rona store in Quebec. It was the second-largest lottery jackpot in Canadian history, behind a $63.4 million Lotto 649 drawing in 2013. The record was surpassed as the second-largest on September 25, 2015 by the first ever Lotto Max drawing for $60 million, with a single winning ticket sold in Brampton, Ontario.
ADD EXCITEMENT TO YOUR FRIDAY NIGHT!
LOTTO MAX, the nationwide lottery game brings you exciting weekly jackpots that start at $10 million and grow up to $60 Million! The game also offers MAXMILLIONS, when the jackpot reaches $50 Million, giving you the chance to win additional prizes of $1 million. And, don't forget to say "Yes" to the Extra for the chance to win an extra $500,000.
LOTTO MAX Jackpot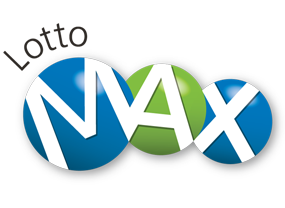 The LOTTO MAX Main Draw jackpot is estimated between $10 million and $60 million, and it grows until there's a winner. Once the main jackpot reaches $50 million, additional $1 million MAXMILLIONS prizes will also be offered. Your three sets of numbers are eligible for both the LOTTO MAX Main Draw and all MAXMILLIONS Draw(s).
Here's an example: If the jackpot prizes total $75 million, and the main jackpot is set at $60 million, your numbers give you the chance to win the LOTTO MAX Main Draw jackpot of $60 million, as well as 15 additional MAXMILLIONS Draws for $1 million each. That's 15 more chances to become a millionaire.
LOTTO MAX Numbers
Seven numbers plus one bonus number are drawn during each Main Draw. One additional set of seven numbers are drawn for each MAXMILLIONS Draw.
LOTTO MAX Odds
There are more ways of winning than just hitting the jackpot. In fact, your odds of winning any prize are approximately 1 in 6.6.
To win a prize, your ticket needs to include three or more matching numbers. And of course, if all seven of your numbers match, you could share in a jackpot of up to $60 million
Lotto Max Game Highlights:
Lotto Max is available for sale across Canada
Big Jackpots that start at $10 million
$5 per play for three sets of numbers
Pick seven numbers from 1 to 49 or choose Quick Pick
Draws are held every Friday. Lotto Max tickets are sold until 10:30 p.m. (Eastern Time) on draw nights
How to Play Lotto Max:
Lotto Max is available for sale across Canada.
For $5, you get three (3) sets of 7 numbers. You can only select one set of 7 numbers and the 2nd and 3rd sets of 7 numbers will be randomly chosen for you by the computer.

Note:If you play in Quebec, you can select all 3 sets of numbers to play by using the Personals Selection Slip.
Play mulitple Lotto Max selections on one ticket.
Play Lotto Max by Quick Pick or Selection Slip.
Ask for a Quick Pick or select seven numbers from a field of 1 to 49.
Play Multiple Draws. Tell the Retailer how many draws you want or mark the number of draws on the Selection Slip.
Common questions about Max MillionsWHAT ARE MAX MILLIONS?
Max Millions are additional $1-million prizes that are drawn when the Lotto Max Jackpot reaches $60 million. Max Millions Draws are separate from the Main Jackpot Draw.
IS MY LOTTO MAX TICKET ELIGIBLE FOR MAX MILLIONS DRAWS?
When Max Millions prizes are available, your Lotto Max ticket not only gives you a chance at the $60-million Jackpot but it also gives you a chance to win any of the $1-million Max Millions Draws on the same date!
HOW DO I WIN A MAX MILLIONS PRIZE?
You must match all seven of the seven numbers drawn for that Max Millions Draw (there are no subsidiary prizes). For each Max Millions Draw, seven numbers are drawn from among all numbers from 1 to 49.
WHAT HAPPENS WHEN THERE IS MORE THAN ONE WINNER IN A MAX MILLIONS DRAW?
The $1-million Max Millions prize is shared among the winners in that Max Millions Draw.
WHAT HAPPENS WHEN A MAX MILLIONS PRIZE ISN'T WON?
If the $60-million Jackpot is won, any Max Millions that are not won are added to the next base ($10 million) Lotto Max Jackpot (they do not carry forward as Max Millions prizes). If the $60-million Jackpot is not won, any Max Millions that are not won carry forward to the next draw as Max Millions prizes.
WHAT DOES THE + SYMBOL STAND FOR?
The + symbol tells you that the Lotto Max Jackpot is estimated at $60 million plus Max Millions prizes.
Play responsibly!

Never play more than you can afford to lose!
Do not forget: Your chances of winning are significantly smaller than your chances to lose. Play responsibly.
And Good Luck!

Whenever you want, wherever you are, enjoy the great benefits of playing online...

We are not official agent for online purchase of The Canadian Lotto and Lottery.